Reading 20-Series HD Crane Body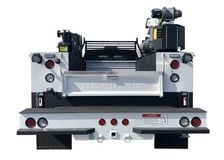 Name
Reading 20-Series HD Crane Body
Featured Image


Link
/reading-20-series-hd-crane-body
Duty
Heavy-Duty

Material
Steel

Body Type
Crane

Content

The Reading 20-Series Heavy-Duty Crane Body is designed for rugged construction and proven performance. With up to 4,000 lbs of lifting power, choose between a robust, steel 9' or 11' body.

Get your work truck customized to your specific needs with lighting, storage, and accessories adjusted to your operation and application.

Based out of Akron, Fallsway proudly represents Ohio and the surrounding states for commercial, service, and utility work trucks.

Have a question? Contact us today!

Form

Meta Description
Reading 20-Series HD Crane Body for sale. Cranes lifting up to 4,000 lbs, enjoy the efficient, tough design. Upfit by Fallsway in Ohio.
Downloads
Reading 20-Series Brochure | Fallsway
The Reading 20-Series Heavy-Duty Crane Body is designed for rugged construction and proven performance. With up to 4,000 lbs of lifting power, choose between a robust, steel 9' or 11' body.
Get your work truck customized to your specific needs with lighting, storage, and accessories adjusted to your operation and application.
Based out of Akron, Fallsway proudly represents Ohio and the surrounding states for commercial, service, and utility work trucks.
Have a question? Contact us today!
Equipment Information Request