Jerr-Dan MPL-NGS Wrecker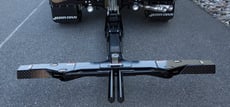 Name
Jerr-Dan MPL-NGS Wrecker
Featured Image


Link
/jerr-dan-mpl-ngs
Condition
New
Duty
Standard-Duty

Towing Capacity
4 tons

Material
Aluminum

Content

When value and performance matter, look no further than the MPL-NGS by Jerr-Dan.

Features:

Steel Body
Low-maintenance No-Lube technology
LED DOT lightning
Back-up alarm
Hydraulic / self loader
Manual / pivoting L-arms grid option

Get your tow truck upfit and painted to your specific needs with Fallsway, one of the largest Jerr-Dan dealers in the area.

Have a question? Contact us today!

Form

Meta Description
Jerr - Dan MPL - NGS | When Value and Performance Matter
Downloads
Spec Sheet
When value and performance matter, look no further than the MPL-NGS by Jerr-Dan.
Features:
Steel Body
Low-maintenance No-Lube technology
LED DOT lightning
Back-up alarm
Hydraulic / self loader
Manual / pivoting L-arms grid option
Get your tow truck upfit and painted to your specific needs with Fallsway, one of the largest Jerr-Dan dealers in the area.
Have a question? Contact us today!
Equipment Information Request