Jerr-Dan MPL-NG Wrecker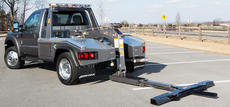 Name
Jerr-Dan MPL-NG Wrecker
Featured Image


Link
/jerr-dan-mpl-ng-wrecker
Condition
New
Duty
Standard-Duty

Towing Capacity
4 tons

Material
Aluminum

Content

Delivering unrelenting performance that you've come to expect from Jerr-Dan. Equipped with a modular aluminum body and our patented Underlift Level Stop Assist System which helps prevent wasting precious set-up time.

Upfit and painted in our state-of-the-art facility in Akron, Ohio, Fallsway makes sure you have the perfect tow truck for your specific operation. Contact us today for all your towing and recovery needs!

Have a question? Contact us today!

Form

Meta Description
Jerr-Dan MPL- NG | Smart Design and Unrelenting Performance
Downloads
Spec Sheet
Delivering unrelenting performance that you've come to expect from Jerr-Dan. Equipped with a modular aluminum body and our patented Underlift Level Stop Assist System which helps prevent wasting precious set-up time.
Upfit and painted in our state-of-the-art facility in Akron, Ohio, Fallsway makes sure you have the perfect tow truck for your specific operation. Contact us today for all your towing and recovery needs!
Have a question? Contact us today!
Equipment Information Request