Jerr-Dan HPL-60 Wrecker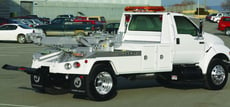 Name
Jerr-Dan HPL-60 Wrecker
Featured Image


Link
/jerr-dan-hpl-60-wrecker
Condition
New
Duty
Standard-Duty

Towing Capacity
3 tons

Material
Aluminum

Content

Our HPL-60 series standard-duty independent wrecker is the perfect vehicle to tackle even some of the trickiest jobs. Engineered for strength and unmatched mobility, you can choose from either a modular aluminum or a fully welded steel body. The underlift has 5,000 lb. capacity at L-arms and T-37 grids are available. Recovery booms range from 8,000 – 24,000 lb. ratings with single and dual winch options available.

Fallsway partners with Jerr-Dan to provide you with the best quality and support in the industry. Wreckers, rollbacks, and rotators designed to perform up to your expectations.

Have a question? Contact us today!

Form

Meta Description
Jerr-Dan HPL-60
Downloads
Spec Sheet
Our HPL-60 series standard-duty independent wrecker is the perfect vehicle to tackle even some of the trickiest jobs. Engineered for strength and unmatched mobility, you can choose from either a modular aluminum or a fully welded steel body. The underlift has 5,000 lb. capacity at L-arms and T-37 grids are available. Recovery booms range from 8,000 – 24,000 lb. ratings with single and dual winch options available.
Fallsway partners with Jerr-Dan to provide you with the best quality and support in the industry. Wreckers, rollbacks, and rotators designed to perform up to your expectations.
Have a question? Contact us today!
Equipment Information Request