Hiniker Plows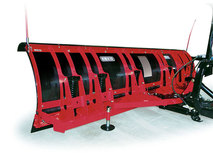 Name
Hiniker Plows
Featured Image


Link
/hiniker-plows
Brand
Hiniker

Type
Plow

Content

Put snow in its place with Hiniker's wide range of durable snow plows! Whether you are running a commercial snow removal service or are just looking for a personal solution, we've got you covered.

Durability: Hiniker offers both poly moldboard blades, stainless steel, and steel options.

Electrical, Hydraulics, and Lighting: All electrical components are made in the USA, and are made to be user friendly.

Quick Hitch: Hiniker's quick pitch system is the fastest plow mounting system available!

No matter what your application is, Hiniker and Fallsway Equipment have you covered. Contact Fallsway today for more information!

Form

Meta Description
Salt Spreaders | Fallsway Equipment Company
Downloads
Hiniker Product Line
Put snow in its place with Hiniker's wide range of durable snow plows! Whether you are running a commercial snow removal service or are just looking for a personal solution, we've got you covered.
Durability: Hiniker offers both poly moldboard blades, stainless steel, and steel options.
Electrical, Hydraulics, and Lighting: All electrical components are made in the USA, and are made to be user friendly.
Quick Hitch: Hiniker's quick pitch system is the fastest plow mounting system available!
No matter what your application is, Hiniker and Fallsway Equipment have you covered. Contact Fallsway today for more information!
Equipment Information Request