Fassi Knuckle Boom Trucks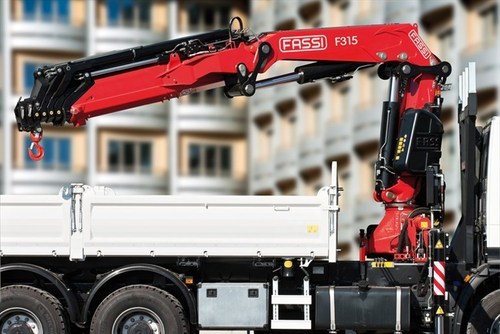 Name
Fassi Knuckle Boom Trucks
Featured Image


Link
/fassi-knuckle-boom-trucks
Make
Fassi

Boom Type
Knuckle Boom

Content

Fassi truck-mounted knuckle boom unloader cranes ensure maximum performance loading, transporting, and unloading materials. Enjoy the advanced technology and innovative design from an industry-leader since 1965. Whether you are looking for a light, medium, or heavy-duty truck-mounted unloader crane, Fassi has the quality and selection to find the perfect fit for your operation.

Fallsway sells, installs, services, and supports Fassi Cranes from our state-of-the-art Ohio facility.

Have a question? Contact us today!

Form

Meta Description
Fassi Truck Mounted Knuckle Boom Cranes for Sale | Ohio, Pennsylvania, & Michigan
Fassi truck-mounted knuckle boom unloader cranes ensure maximum performance loading, transporting, and unloading materials. Enjoy the advanced technology and innovative design from an industry-leader since 1965. Whether you are looking for a light, medium, or heavy-duty truck-mounted unloader crane, Fassi has the quality and selection to find the perfect fit for your operation.
Fallsway sells, installs, services, and supports Fassi Cranes from our state-of-the-art Ohio facility.
Have a question? Contact us today!
Equipment Information Request