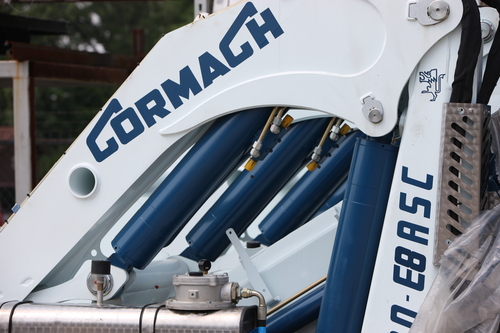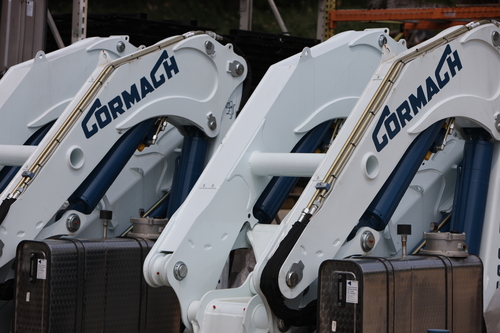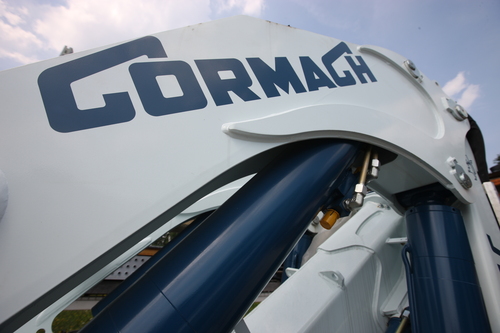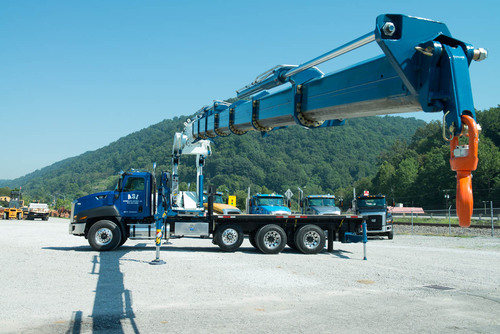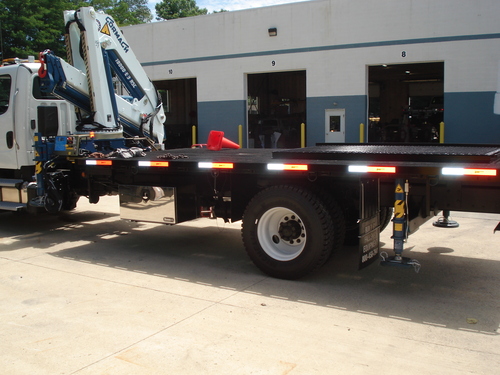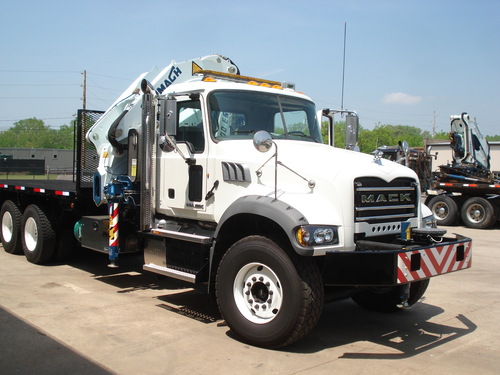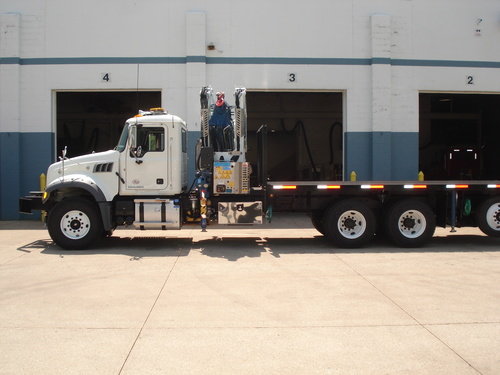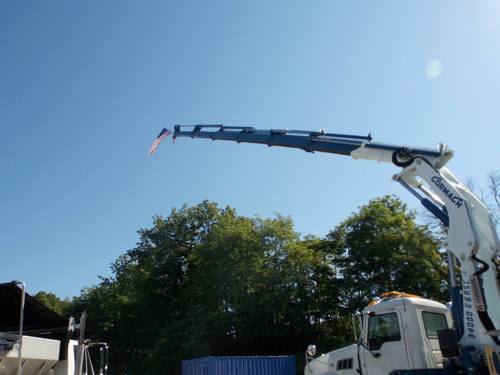 Fallsway is a full-service dealer for Cormach cranes. Cormach Crane designs reduce stress concentration through their twin-column design. This philosophy brings about many advantages, including less mounting space, easier safety inspections, less weight in the crane and easier maintenance. Fallsway Equipment has Cormach cranes for sale and is a full-service dealer of Cormach cranes in Ohio, Michigan, Pennsylvania, Indiana, West Virginia and Kentucky.
Cormach is also known for:
Rotation bearing and turret design used on the entire product line.
Centerline symmetry, providing evenly distributed loads on pins, bushings, and bearings.
Low center of gravity.
Continuous rotation is standard on units from 205,000 ft. pounds and up.
Two cylinders are used to raise the boom, one on each side of the unit.
All parts are visible.
Crane weighs less than competitor models.
Less mounting space taken up on chassis than competitor models.
If you have questions about the Cormach crane truck for your work truck or fleet, contact us today!
Cormach WB Series
Ideal for drywall and building material delivery, Cormach's WB Series is a faster, smoother operating, more efficient and service friendly boom. Cormach WB Series Boom is the tallest, strongest and shortest stowed boom on the market. Learn more about the WB Series.
Have questions? Contact us today!
Truck Equipment Information Request