Navigator RT-6500 Forklift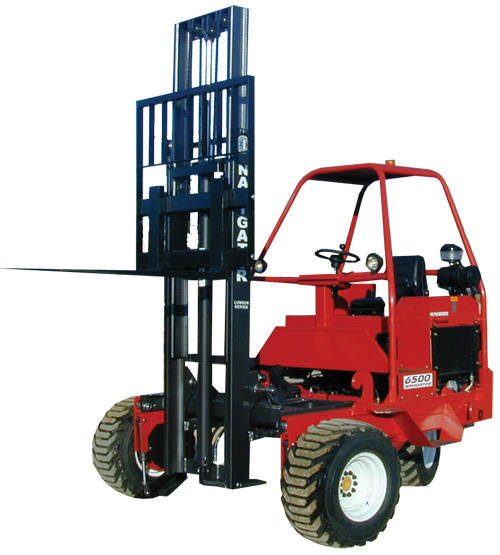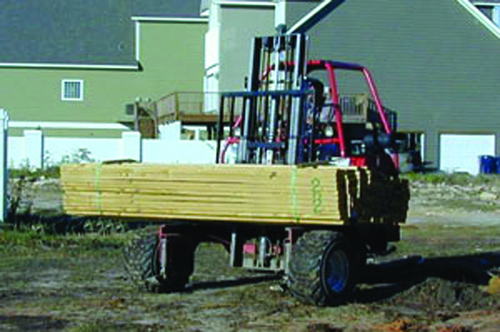 Fallsway Equipment is the exclusive distributor of truck mounted forklifts, such as Navigator.
The RT-6500 utilizes the same proven design as the RT-5000 and RT-5500. The powerful RT-6500 is perfect for the really heavy loads. This allows for more materials to be moved at the same time. More materials being moved simultaneously means more productivity in the field. The RT-6500 is the truck that can get the job done.
Applications include lumber, drywall, general building materials, brick, block, and pavers.
Capacity @ 24" Load Center

6500 lbs.

Lift Height (standard)

144 In.

Lift Height (optional)

96 In., 120 In., 156 In.

Overall Height

104.5 In.

Mounted Overhang

75 In.

Width

100 in.

Weight (Ready to Operate)

6250 Lbs.

Mast Tilt

8°<--->

Side Shift

5 In.

Frame Opening

60 In.

Fork Travel

30 In.

Drive Tires (standard)

(3) 31 x 15.5 x 15 Industrial Bar Tread Tires

Drive Tires (optional)

(3) 31 x 15.5 x 15 Agricultural Bar Tread Tires
(3) 31 x 15.5 x 15 Sand / Turf Tread Tires

Transmission

Hydrostatic Drive

Engine

60 HP Water Cooled Diesel

Max Travel Speed

8 MPH

Nav-Reach (optional)

Yes

Automotive Control
(optional)

Yes
Questions? Contact Fallsway today!
Forklift Equipment Information Request