EFX 410-413 Turret Trucks
EFX 410-413 Turret Trucks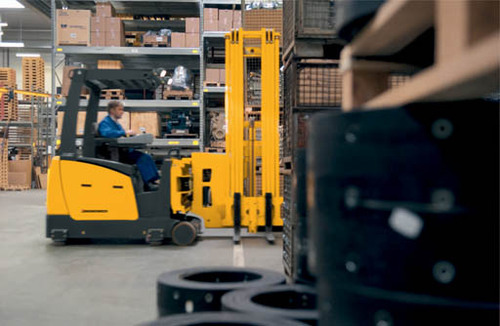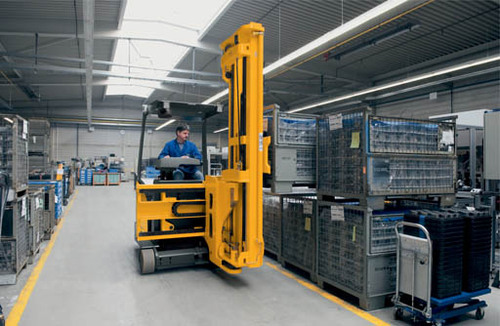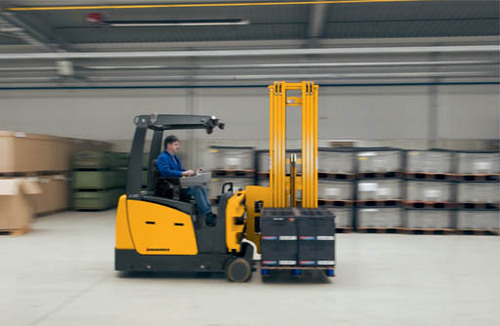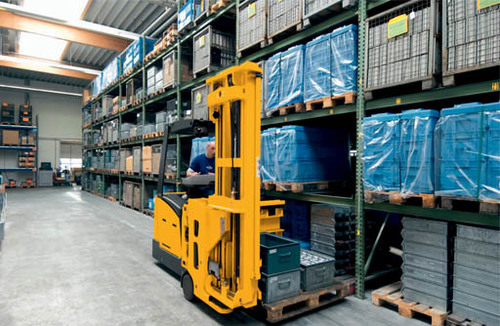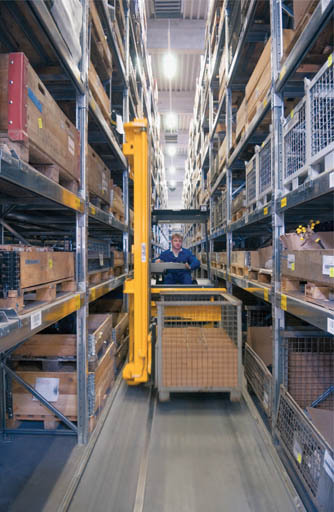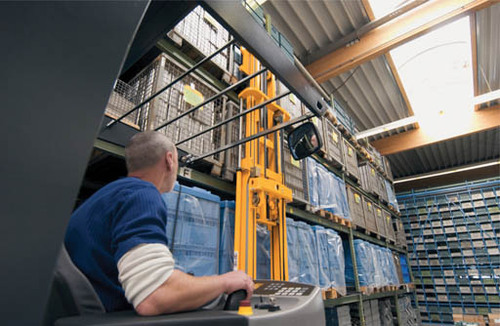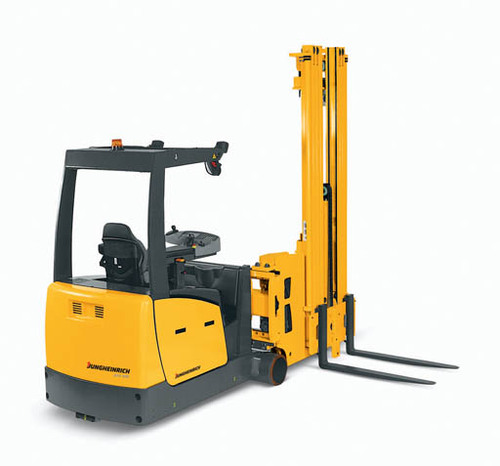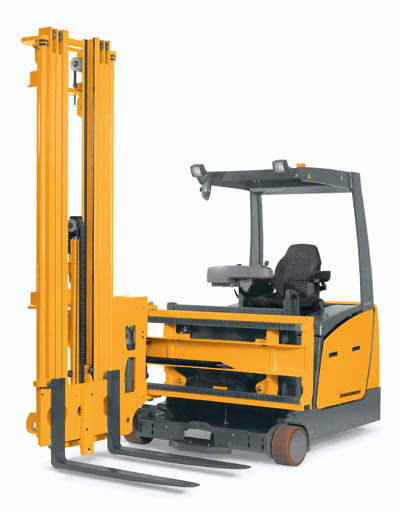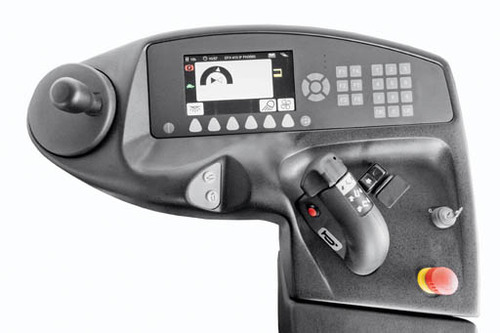 Fallsway Equipment is the exclusive distributor of Jungheinrich EFX 410-413 Turret Trucks in Canton, Akron, Youngstown, Mansfield, and Marion, Ohio. We also distribute to Weirton, West Virginia, and Sharon, Hermitage, Farrell and New Castle, Pennsylvania.
The Jungheinrich EFX 410/413 series of turret trucks, ­with a lift height of 23 feet and a load capacity of 2,750 lbs, is best used in very narrow aisle warehouse applications. With the ability to use wire or rail guidance, the productivity of the operators will increase. The EFX can be used in multiple application situations from narrow aisles to staging areas.
Pioneering 3-phase technology
When the EFX 410/413 turret truck in use it uses its advanced 3 phase AC technology to run, drive, lift and steering abilities. With its low energy consumption due to its advance motors, this truck can work the whole shift without worry. The 3 phase AC technology creates a precise high torque that makes handling the EFX easy and responsive.
Economic energy management
Energy management is critical for any electric forklift. The EFX uses regenerative braking and lowering to feed energy back into the forklift's battery to keep the forklift running all shift long. The reclaimed energy lowers the overall energy consumed, thus creating longer working shifts between battery charges. With this added energy, the amount the battery needs to be on the charge also lowers, thus allowing more use and less downtime.
Jungheinrich Warehouse Navigation System (optional)
The EFX has the ability to be linked to the Warehouse Management System (WMS) by the use of a radio data terminal or scanner. Not only does this system help the operator locate the load that needs to be pulled, it also has automatic vertical and horizontal positioning that cuts down on time and energy wasted by human operators. With this system, you have the ability to receive up to 25% higher throughput.
Ergonomics and comfort
Operator comfort in the EFX series is apparent in its use of a large footwell that makes for easy entry and exit, its unobstructed window of the load and the travel path, and a comfortable seat for long shifts and absorption of vibrations. An ergonomically designed control handle controls hydraulic functions, creating an easy forklift experience for the operator.
Contact us with questions about Jungheinrich forklifts, or give us a call toll-free at (855)-662-4379.
Forklift Equipment Information Request