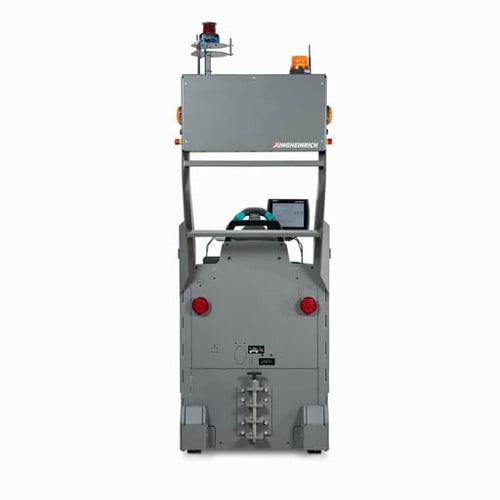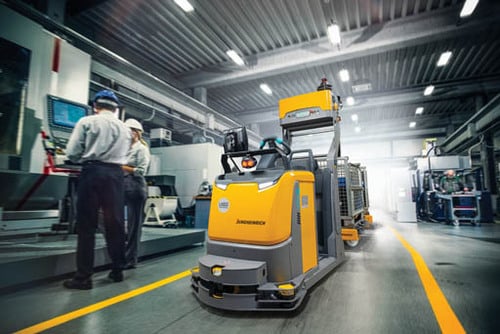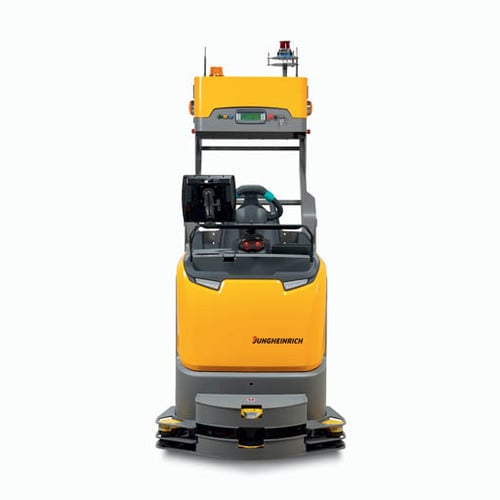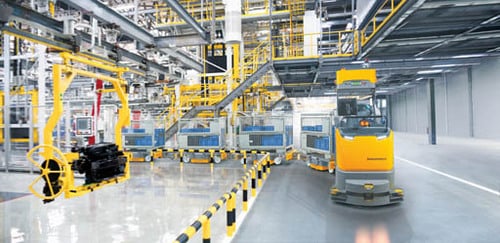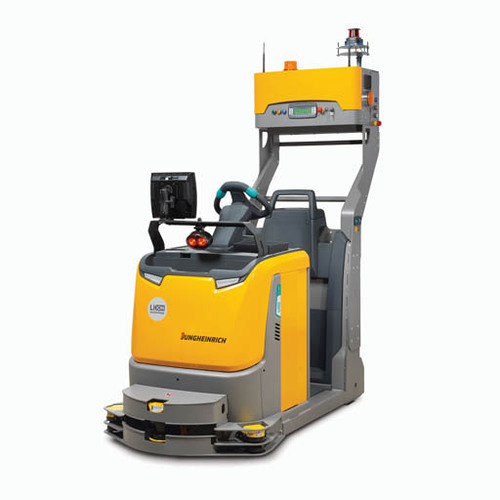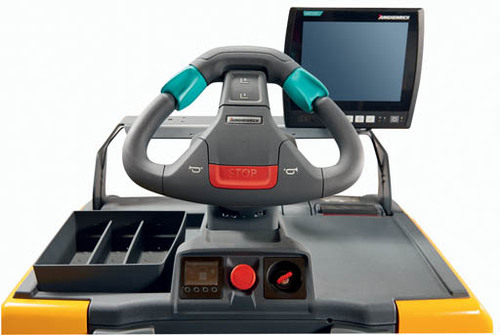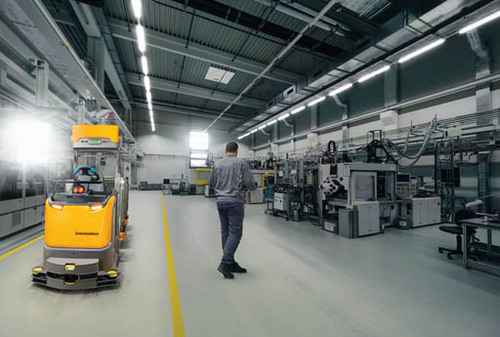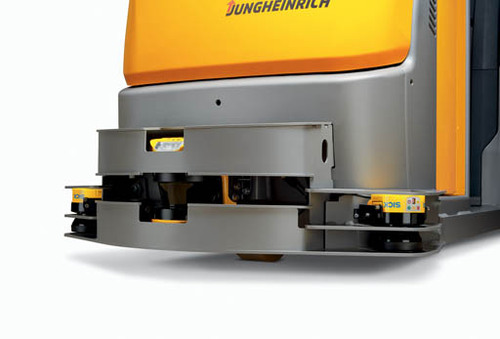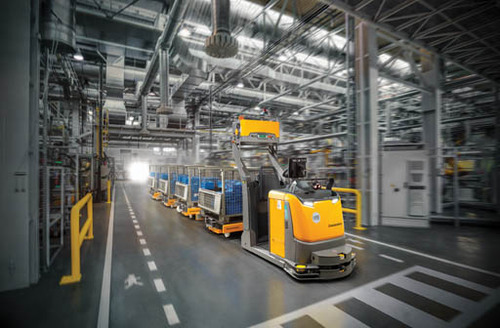 Jungheinrich EZS 350a is a fully automated guided vehicle based on the standard series tow tractor. It has proven mechanical strength and precision navigation technology. The EZS350a AGV can be used in mixed operations with manual trucks and pedestrians. If you want to increase your efficiency in the work process, the EZS is a perfect choice. It is easy to integrate into existing factory structures or new buildings. Jungheinrich's pinpoint accuracy with their AGV technology makes this product perfect for operation within any warehouse.
Established Truck Series
The EZS 350a is based on the electric tow tractor EZS350NA/EZS350XL. This truck has been tried and tested from the standard truck, but it integrated automation for increased efficiency. Some of the carried over benefits of the standard truck include:
24-V 3-phase AC drive motor
No carbon brushes: Maintenance - free drive motor
Robust design
Compact Design
jetPILOT steering wheel
Flexibility
Even though the EZS 350a has complete automation, it can still be fully functional as a manual truck if needed. The reliability to know that surface transport can be carried out by the EZS 350a, while the distribution of the goods can also be undertaken by an employee.
Precision
Navigation is developed with a high degree of precision to allow for incredible accuracy and positioning of trucks and loads. There are different navigation types that can be used on the EZS 350a. The hybrid navigation designed can be used in multiple types of projects, allowing more usage out of your investment!
Interested in a quote on Jungheinrich AGV's? Contact Fallsway today!
Forklift Equipment Information Request