6,000-8,000 lb Capacity Walkie End-Riders Mitsubishi Hand Trucks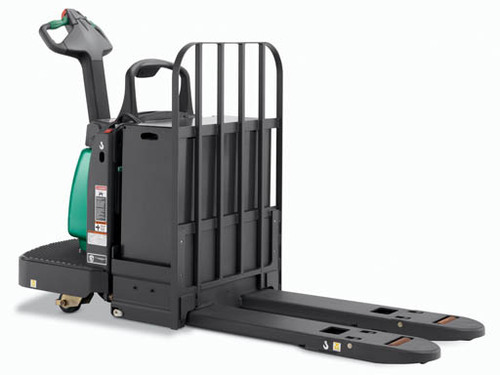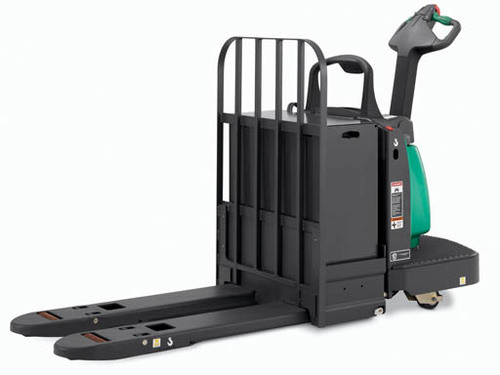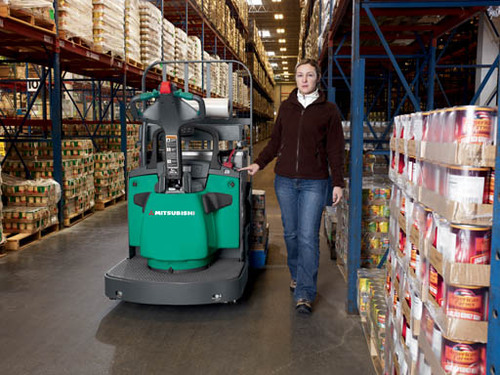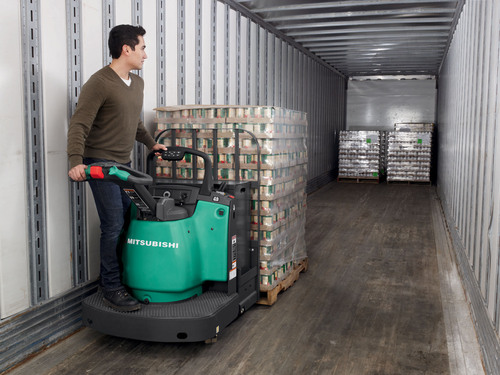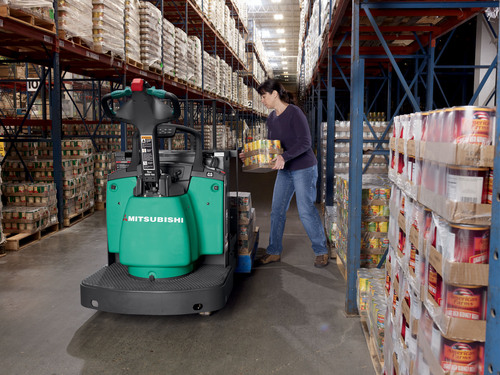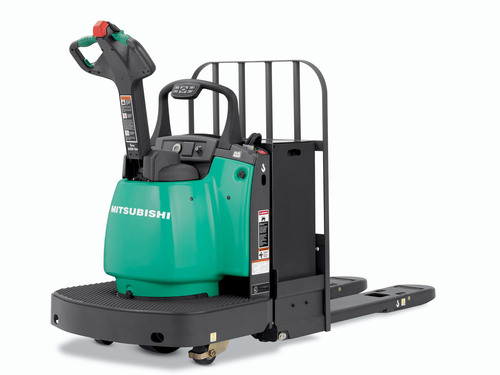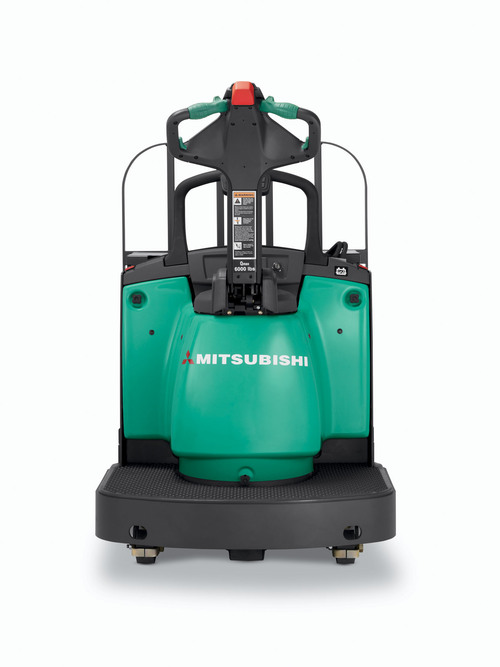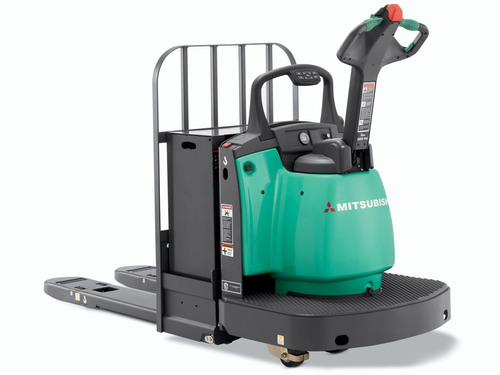 Fallsway Equipment is the exclusive distributor of 6,000 -8,000 lb Capacity Walkie End-Riders Mitsubishi forklifts in Canton, Akron, Youngstown, Mansfield and Marion, Ohio. We also distribute to Weirton, West Virginia, and Sharon, Hermitage, Farrell and New Castle, Pennsylvania.
Adaptability is key with the PWR30 and PWR40, making them the prime solution for a wide variety of applications, including low-level order picking, long distance transporting and loading/unloading trailers. For ground-level jobs, its efficiency and travel speed of up to 9.3 mph are hard to match.
With the ability to be equipped with ergonomic features, the 6,000-8,000 lb walkie end-rider can be equipped with a suspended operator platform – helping to take some of the stress out of long runs for applications such as food packaging, general stocking, and manufacturing. Adding the electric coast control option for your order picking applications will save time and energy by eliminating the need for your operator to step back onto the truck in order to move on to the next pick. In addition, a corrosion protection package, which includes galvanized chassis, pull rods, load wheel linkage, lift linkage and forks, is also available to help provide increased durability in challenging environments.
Questions? Contact Fallsway today!
Forklift Equipment Information Request