3,000-4,500 lb Capacity Electric Reach Trucks
3,000-4,500 lb Capacity Electric Reach Trucks Mitsubishi Forklifts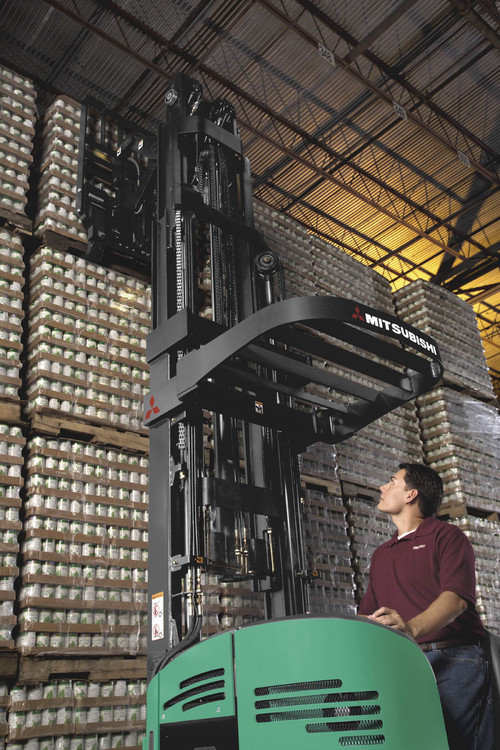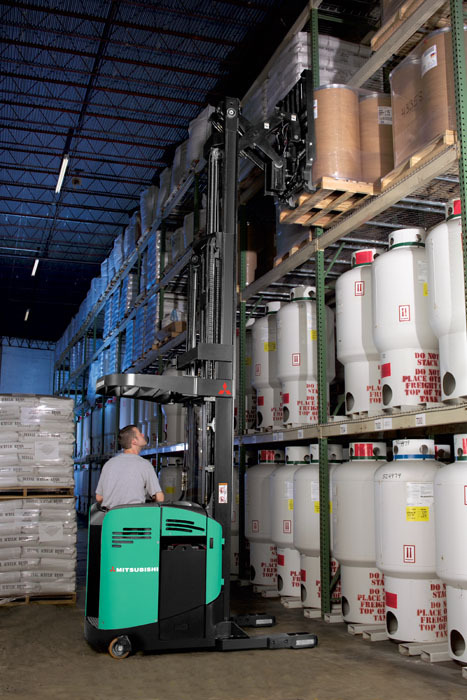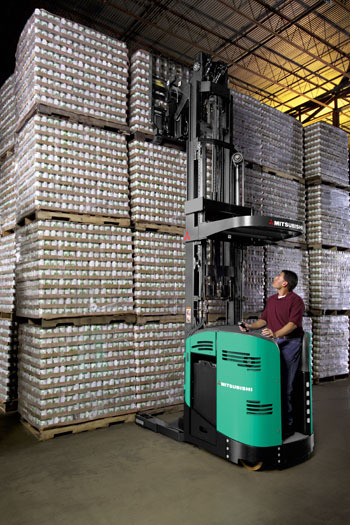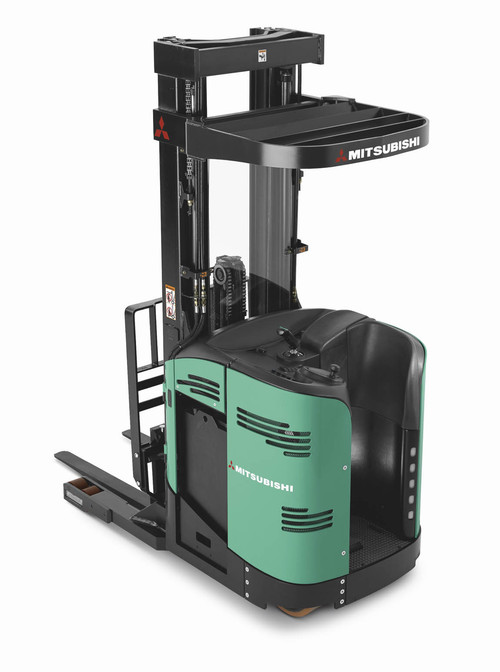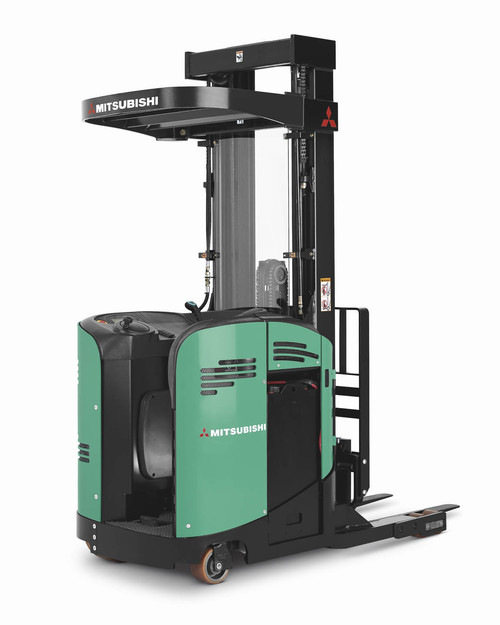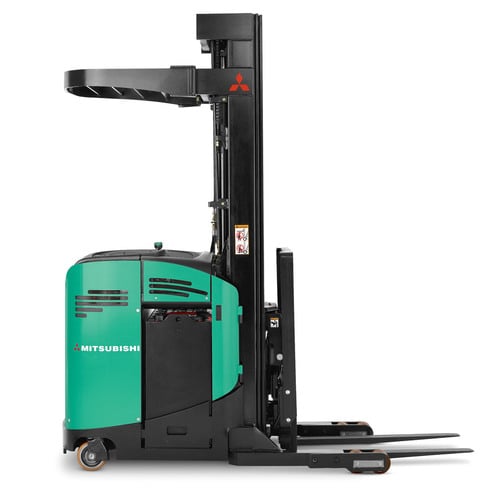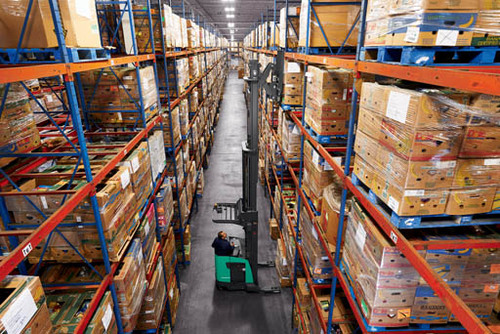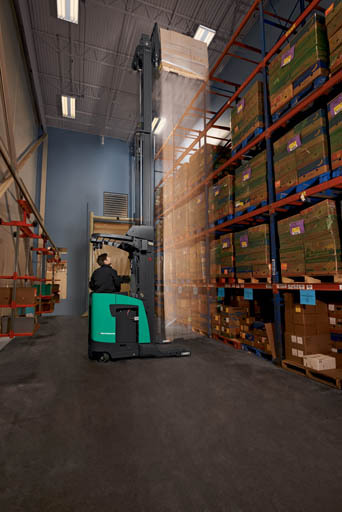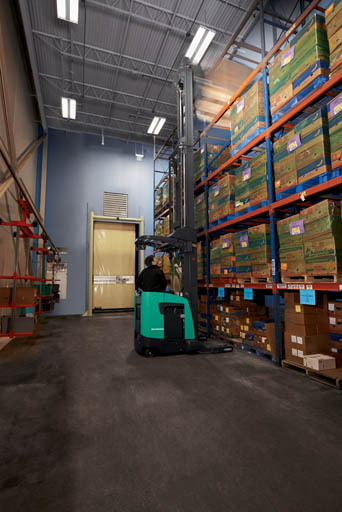 Fallsway Equipment is the exclusive distributor of 3,000-4,500 lb Capacity Electric Reach Trucks Mitsubishi forklifts in Canton, Akron, Youngstown, Mansfield and Marion, Ohio. We also distribute to Weirton, West Virginia, and Sharon, Hermitage, Farrell and New Castle, Pennsylvania.
If you are looking to maximize warehouse space, the N-Generation reach trucks are your best solution. The 100% AC reach trucks operate effortlessly in aisles well below 10 feet in width, maximizing overall warehouse storage space utilization.
The N-Generation reach trucks also offer better capacity retention than counterbalanced lift trucks, permitting loads to be staged at much higher racking levels. This, in turn, helps improve overall cube utilization and helps reduce the cost per pallet position, lowering overall operational expenditures tied to warehousing and material handling operations.
Questions? Contact Fallsway today!
Forklift Equipment Information Request