50/60 Ton Heavy-Duty Rotator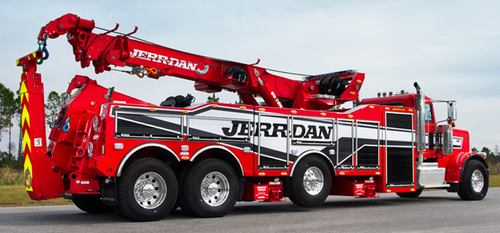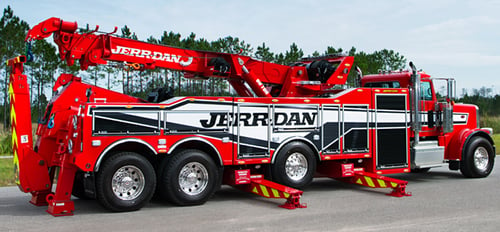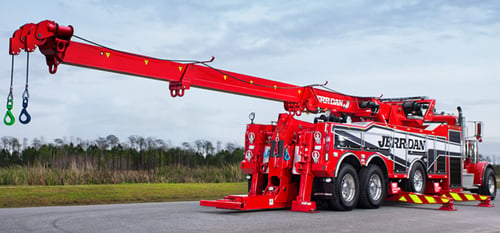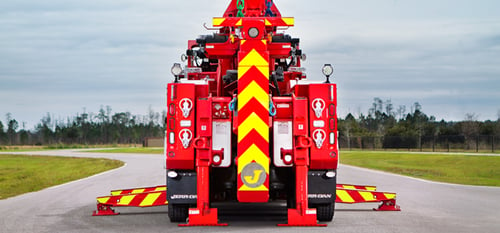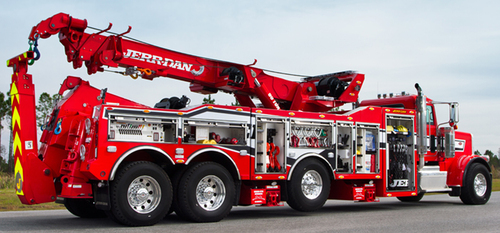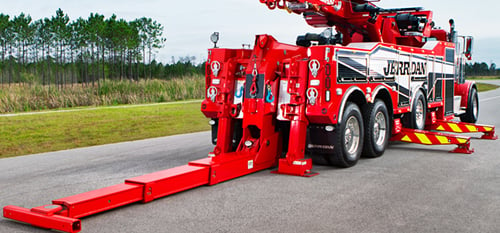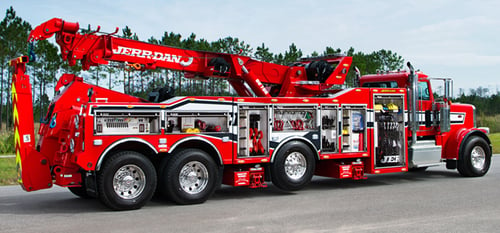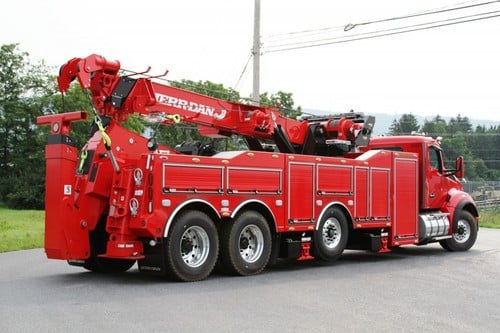 Fallsway Equipment is one of the largest suppliers of Jerr-Dan rotator trucks in Ohio, Michigan, and Pennsylvania. Fallsway design, install, and paint units to customer specifications at our state-of-the-art Akron facility. We stock an extensive inventory of Jerr-Dan rotators and components.
50/60 ton rotators give your hauling power the versatility it needs. With unmatched quality and unstoppable power, know you will get the job done with this heavy-duty rotator.
50/60 Ton Heavy-Duty JFB Rotator
Jerr-Dan 50/60 Ton JFB Rotator has an impressive amount of heavy-duty capabilities, unmatched stabilizing technology, commanding rotation, matchless pulling capacity, and unstoppable strength. Made with an extra-rugged, non-corrosive exterior, weather-tight and impact-resistant, making it extremely durable and long-lasting. With roll-up aluminum doors for fast access stored equipment, LED lighting for improved visibility, and storage space solutions to ensure all your tools have a place to be.
Key Features Include:
Rubber Shock Independently Mounted
Painted or Brushed Finish Aluminum Roll-Up Doors
Interior compartment & DOT lighting
26 Side Marker LED Lights
Amber Side Strobes
Anti-Slip and LED lighted Steps
Tool management Systems
And More...
Want to learn more about the 50/60-Ton Heavy-Duty Rotators? Click here!

---
For more information about our Jerr-Dan Heavy Duty Rotator options contact us at (855)-662-4379
Truck Equipment Information Request