Waltco Rail-Type Liftgates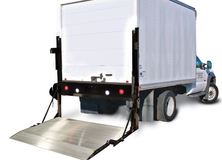 Walto Rail-Type Liftgates are versatile and robust lifts, designed to handle the toughest loads with ease. With a variety of options, ranging from light to heavy-duty, there is a perfect fit for nearly every application. Fallsway installs all Waltco Liftgates at our state-of-the-art Akron facility and proudly represents Ohio and the surrounding area.
Have a question? Contact us today!
Equipment Information Request