Waltco Cantilever Liftgates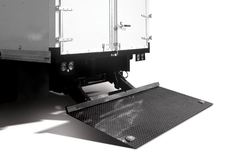 Name
Waltco Cantilever Liftgates
Featured Image


Link
/waltco-cantilever-liftgates
Make
Waltco

Gate Type
Conventional Gates
Content

Lift your operation to new heights with the Waltco Cantilever Liftgate. This conventional style lift works well on cargo trucks and vans, lifting up to 4,400 lbs. Learn more about the WHZ Series and BZ Series Waltco Liftgates from the brochures below.

Installed at our headquarters in Akron, Ohio, Fallsway proudly represents Waltco Liftgates in Ohio and the surrounding states.

Have a question? Contact us today!

Form

Meta Description
Waltco Cantilever Liftgates are conventional lifts designed to lift cargo onto your truck or van with ease. Fallsway installs Waltco Liftgates in Ohio.
Downloads
WHZ Series Waltco Cantilever Liftgates
BZ Series Waltco Cantilever Liftgates
Lift your operation to new heights with the Waltco Cantilever Liftgate. This conventional style lift works well on cargo trucks and vans, lifting up to 4,400 lbs. Learn more about the WHZ Series and BZ Series Waltco Liftgates from the brochures below.
Installed at our headquarters in Akron, Ohio, Fallsway proudly represents Waltco Liftgates in Ohio and the surrounding states.
Have a question? Contact us today!
Equipment Information Request