Vehicle Mounted Air Compressors (VMAC)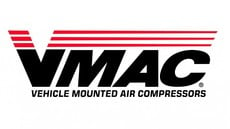 Name
Vehicle Mounted Air Compressors (VMAC)
Featured Image


Link
/vehicle-mounted-air-compressors-vmac
Content

We are a dealer of award-winning, world leader VMAC Vehicle Mounted Air Compressors. These compact, powerful truck mounted mobile air compressor solutions are great for service trucks, public works, utilities, and highway/heavy construction.

Download the product guide below for more information.

Contact us with your questions about VMAC mounted air compressors.

Form

Meta Description
Fallsway Equipment is a dealer of award-winning, world-leader VMAC (Vehicle Mounted Air Compressors). Download the product guide to learn more.
Downloads
VMAC All Products Guide
We are a dealer of award-winning, world leader VMAC Vehicle Mounted Air Compressors. These compact, powerful truck mounted mobile air compressor solutions are great for service trucks, public works, utilities, and highway/heavy construction.
Download the product guide below for more information.
Contact us with your questions about VMAC mounted air compressors.
Equipment Information Request