Snorkel UL40 | Push Around Mast Lift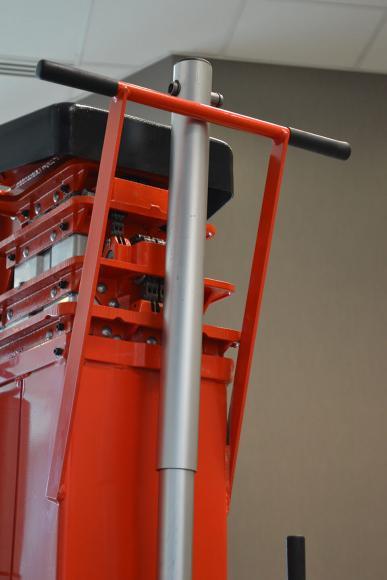 Name
Snorkel UL40 | Push Around Mast Lift
Featured Image


Link
/snorkel-ul40
Fuel Type
Electric

Platform Height
40' - 49'
Application
Indoor

Brand
Snorkel

Condition
New
Content

The Snorkel UL40

The Snorkel UL40 push-around mast lift is an easy and efficient work platform for indoor use. Fitted with outriggers as standard, the mast lift is also equipped with a patented telescopic Girder Lock mast for safe and stable work at height. Compact dimensions and lightweight design easily fit through doorways for portability.

Available for Purchase, Lease, Rent, or Demo!

Have a question? Contact us today!

Form

Meta Description
Snorkel UL40 | Push Around Mast Lift
Downloads
Spec Sheet
The Snorkel UL40
The Snorkel UL40 push-around mast lift is an easy and efficient work platform for indoor use. Fitted with outriggers as standard, the mast lift is also equipped with a patented telescopic Girder Lock mast for safe and stable work at height. Compact dimensions and lightweight design easily fit through doorways for portability.
Available for Purchase, Lease, Rent, or Demo!
Have a question? Contact us today!
Equipment Information Request