Snorkel SR5719 Telehandler | 5,732 lb Capacity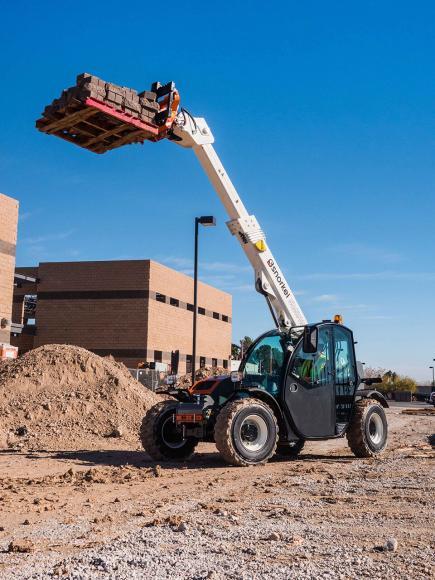 Name
Snorkel SR5719 Telehandler | 5,732 lb Capacity
Featured Image


Link
/snorkel-sr5719
Fuel Type
Diesel

Lift Capacity
4,001 - 6,000

Brand
Snorkel

Content

Fallsway proudly offers the Snorkel SR5719 telehandler. With 5,732 lb lift capacity and 19' lifting height, enjoy a compact rough terrain telehandler with unmatched power.

The Snorkel SR5719 compact rugged terrain telehandler delivers top tier performance in an efficient design. Featuring full-time 4-wheel drive, power-assisted steering, and proportional joystick, the telehandler is packed with precision and power to lift materials in any job.

Available for Purchase, Lease, Rent, or Demo!

Have a question? Contact us today!

Form

Meta Description
The Snorkel SR5719 Telehandler has a max lift capacity of 5,732 lbs and max lift height of 19'. Learn more at Fallsway.com
Downloads
SR5719 Spec Sheet
Fallsway proudly offers the Snorkel SR5719 telehandler. With 5,732 lb lift capacity and 19' lifting height, enjoy a compact rough terrain telehandler with unmatched power.
The Snorkel SR5719 compact rugged terrain telehandler delivers top tier performance in an efficient design. Featuring full-time 4-wheel drive, power-assisted steering, and proportional joystick, the telehandler is packed with precision and power to lift materials in any job.
Available for Purchase, Lease, Rent, or Demo!
Have a question? Contact us today!
Equipment Information Request