Snorkel SL30RT Speed Level Sigma Lift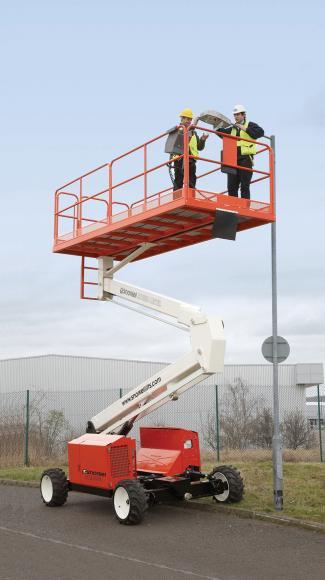 Name
Snorkel SL30RT Speed Level Sigma Lift
Featured Image


Link
/snorkel-sl30rt
Fuel Type
Diesel

Platform Height
30' - 39'
Application
Rough-Terrain

Brand
Snorkel

Condition
New
Content

The Snorkel SL30RT Speed Level is the largest in the line of sigma boom lifts, reaching up to 30 ft. Drivable at full height thanks to a powerful 4-wheel drive, the SL30RT tackles all terrains with ease, even on compound slopes. It is the original Speed Level sigma lift and climbs gradients of up to 50% due to auto-leveling without the need for stabilizers.

Fallsway proudly represents Snorkel Lifts in Ohio and the surrounding areas. Buy, Lease, or Demo today!

Have a question? Contact us today!

Form

Meta Description
The Snorkel SL30RT Speed Level is the largest in the line of sigma boom lifts, lifting up to 30 feet.
Downloads
Snorkel SL30SL Brochure
The Snorkel SL30RT Speed Level is the largest in the line of sigma boom lifts, reaching up to 30 ft. Drivable at full height thanks to a powerful 4-wheel drive, the SL30RT tackles all terrains with ease, even on compound slopes. It is the original Speed Level sigma lift and climbs gradients of up to 50% due to auto-leveling without the need for stabilizers.
Fallsway proudly represents Snorkel Lifts in Ohio and the surrounding areas. Buy, Lease, or Demo today!
Have a question? Contact us today!
Equipment Information Request