Navigator RT-5000 Truck Mounted Forklift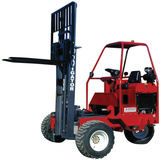 Name
Navigator RT-5000 Truck Mounted Forklift
Featured Image


Link
/navigator-rt-5000
Fuel Type
Diesel

Lift Capacity
4,001 - 6,000

Brand
Navigator

Condition
New
Content

With a load capacity of up to 5,000lbs, the RT-5000 from Navigator is designed to excel in many different industries and applications. This all-terrain, truck-mounted forklift is highly maneuverable and has a total of 18 inches of ground clearance and is perfect for the more demanding user.

Learn more about Navigator and the RT-5000 by reading the brochures below or filling out the form!

Have a question? Contact us today!

Form

Meta Description
Simple design and made to last, the Navigator RT-5000 has a capacity up to 5,000lbs.
Downloads
Navigator RT-5000 Brochure
Navigator Overview Brochure
With a load capacity of up to 5,000lbs, the RT-5000 from Navigator is designed to excel in many different industries and applications. This all-terrain, truck-mounted forklift is highly maneuverable and has a total of 18 inches of ground clearance and is perfect for the more demanding user.
Learn more about Navigator and the RT-5000 by reading the brochures below or filling out the form!
Have a question? Contact us today!
Equipment Information Request