Manitou TMT 55 Truck Mounted Forklift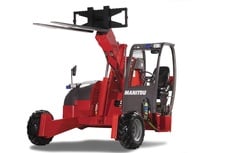 Name
Manitou TMT 55 Truck Mounted Forklift
Featured Image


Link
/manitou-tmt-55
Fuel Type
Diesel

Lift Capacity
4,001 - 6,000

Brand
Manitou

Condition
New
Content

Available in two models (HT and XT) with 4-wheel option available for each, the TMT 55 from Manitou offers the solution for your truck-mounted forklift needs. Experience unmatched versatility and performance for many different applications and industries.

TMT 55 Key Features and Benefits:

Telescopic Boom

Compact, Lightweight Design

Unmatched Versatility

Sideshift Technology

Built to Last

Hight Traction and Stability

Learn more about Manitou and the TMT 55 by contacting us today!

Have a question? Contact us today!

Form

Meta Description
Durable and versatile, the TMT 55 from Manitou is designed to exceed your expectations for all trunk mounted and rough terrain forklifts.
Downloads
Manitou TMT 55 HT Spec Sheet
Manitou TMT 55 HT 4W Spec Sheet
Manitou TMT 55 XT Spec Sheet
Manitou TMT 55 XT 4W Spec Sheet
Available in two models (HT and XT) with 4-wheel option available for each, the TMT 55 from Manitou offers the solution for your truck-mounted forklift needs. Experience unmatched versatility and performance for many different applications and industries.
TMT 55 Key Features and Benefits:
Telescopic Boom

Compact, Lightweight Design

Unmatched Versatility

Sideshift Technology

Built to Last

Hight Traction and Stability
Learn more about Manitou and the TMT 55 by contacting us today!
Have a question? Contact us today!
Equipment Information Request