JLG 260MT Midesize Rough Terrain Scissor Lift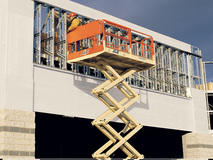 Name
JLG 260MT Midesize Rough Terrain Scissor Lift
Featured Image


Link
/jlg-260mt-midesize-rough-terrain-scissor-lift
Content

The JLG Midsize Rough Terrain Scissor Lift

Key specs include 26 ft platform height, 1250 lb platform capacity, and 5 ft 9 in machine width.

Key features include a narrow 69-inch chassis works in operations that other scissor lifts can't, a large work platform that allows you to be more productive, and a standard four-wheel drive.

Available for Purchase, Lease, Rent, or Demo!

Have a question? Contact us today!

Form

Meta Description
JLG 260MRT | Rough Terrain Scissor Lift
Downloads
260MRT Spec Sheet
The JLG Midsize Rough Terrain Scissor Lift
Key specs include 26 ft platform height, 1250 lb platform capacity, and 5 ft 9 in machine width.
Key features include a narrow 69-inch chassis works in operations that other scissor lifts can't, a large work platform that allows you to be more productive, and a standard four-wheel drive.
Available for Purchase, Lease, Rent, or Demo!
Have a question? Contact us today!
Equipment Information Request