JLG 1055 Telehandler | 10,000 lb Capacity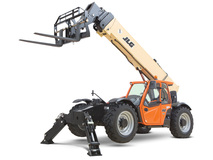 Name
JLG 1055 Telehandler | 10,000 lb Capacity
Featured Image


Link
/jlg-1055th
Fuel Type
Diesel

Lift Capacity
8,001 - 10,000

Brand
JLG

Content

The JLG 1055 telehandler has a 10,000 lb. max lift capacity and max lift height of 55'.

Key Features:

Enhanced operator comfort — spacious cab, intuitive single joystick, and integrated armrest

Maximum serviceability —

extended service intervals, easy-to-access parts, and durable components for the less overall maintenance

Greater operator confidence — better visibility, Stabil-Trak rear axle stabilization, precision gravity lowering system, optional reverse sensing system, and reversing camera

Increased versatility — wide range of attachment options

Available for Purchase, Lease, Rent, or Demo!

Have a question? Contact us today!

Form

Meta Description
The JLG 1055 telehandler offers up to 10,000 lb lifting capacity and 55' lift height. Telehandlers for sale from Fallsway Equipment.
Downloads
JLG 1055 Spec Sheet
The JLG 1055 telehandler has a 10,000 lb. max lift capacity and max lift height of 55'.
Key Features:
Enhanced operator comfort — spacious cab, intuitive single joystick, and integrated armrest

Maximum serviceability —

extended service intervals, easy-to-access parts, and durable components for the less overall maintenance

Greater operator confidence — better visibility, Stabil-Trak rear axle stabilization, precision gravity lowering system, optional reverse sensing system, and reversing camera

Increased versatility — wide range of attachment options
Available for Purchase, Lease, Rent, or Demo!
Have a question? Contact us today!
Equipment Information Request