Hydraulics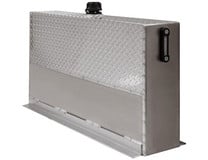 Name
Hydraulics
Featured Image


Link
/hydraulics
Content

We represent top hydraulics manufacturers to offer products for many applications. We work with agricultural, landscaping, mining, municipal services, on/off-highway construction, snow/ice removal, utility/work trucks, waste and wreckers and many other types of trucks and applications to get the right solution for your needs. Read below to learn more.

Chelsea Hydraulic produces reliable Power Take-Offs and hydraulic pumps and can supply repair or rebuild parts, rebuild kits, clutch packs, solenoids, housings, shift covers, gears and shafts for less for all models.
Certified Power and Component Technology are innovators in the hydraulic and electronic mobile hydraulic market. Component Technology is North America's number one designer, manufacturer, and supplier of hydraulic and electronic controls for the truck equipment market, especially the snow and ice removal applications with its StormGuard product line.
FORCE America offers a complete line of mobile hydraulic systems, components, and parts. With nearly 60 years of experience, this employee-owned company is a leading supplier of motion and control systems for the on and off-highway mobile markets in North America.
Muncie Gas has been serving the truck equipment market with mobile power components and systems for more than 75 years. Its line includes Take Off/gear adaptors, fluid power, snow & ice removal, hydraulic gear pumps, motors, and other specialty products for dump trucks, refuse trucks, aerial buckets, tow trucks and dozens of others.
Deweze hydraulic systems provide instant mobile hydraulic power with the flip of a switch. It offers machined cast brackets, heavy-duty electric clutches, high-quality gear pumps, a wide range of pump flows, with low maintenance and a one-year warranty on all kits.
Bosch Rexroth is the leading manufacturer of hydraulic drive systems and the only full-service supplier of this type of drive for truck superstructures for the municipal, airport and heavy equipment transporters.
Eaton's hydraulics segment is a leading manufacturer of hydraulic components, systems, and services for industrial and mobile equipment. It offers a wide range of power products including pumps, motors, and hydraulic power units.

Wescon Controls has been a leading manufacturer of light and heavy-duty mechanical controls and cable assemblies for more than 55 years. It has plants in Wichita, Kansas and Juarez, Mexico.

Contact us today with questions about truck hydraulics from Fallsway.

Form

Meta Description
Truck Hydraulics
We represent top hydraulics manufacturers to offer products for many applications. We work with agricultural, landscaping, mining, municipal services, on/off-highway construction, snow/ice removal, utility/work trucks, waste and wreckers and many other types of trucks and applications to get the right solution for your needs. Read below to learn more.
Chelsea Hydraulic produces reliable Power Take-Offs and hydraulic pumps and can supply repair or rebuild parts, rebuild kits, clutch packs, solenoids, housings, shift covers, gears and shafts for less for all models.
Certified Power and Component Technology are innovators in the hydraulic and electronic mobile hydraulic market. Component Technology is North America's number one designer, manufacturer, and supplier of hydraulic and electronic controls for the truck equipment market, especially the snow and ice removal applications with its StormGuard product line.
FORCE America offers a complete line of mobile hydraulic systems, components, and parts. With nearly 60 years of experience, this employee-owned company is a leading supplier of motion and control systems for the on and off-highway mobile markets in North America.
Muncie Gas has been serving the truck equipment market with mobile power components and systems for more than 75 years. Its line includes Take Off/gear adaptors, fluid power, snow & ice removal, hydraulic gear pumps, motors, and other specialty products for dump trucks, refuse trucks, aerial buckets, tow trucks and dozens of others.
Deweze hydraulic systems provide instant mobile hydraulic power with the flip of a switch. It offers machined cast brackets, heavy-duty electric clutches, high-quality gear pumps, a wide range of pump flows, with low maintenance and a one-year warranty on all kits.
Bosch Rexroth is the leading manufacturer of hydraulic drive systems and the only full-service supplier of this type of drive for truck superstructures for the municipal, airport and heavy equipment transporters.
Eaton's hydraulics segment is a leading manufacturer of hydraulic components, systems, and services for industrial and mobile equipment. It offers a wide range of power products including pumps, motors, and hydraulic power units.

Wescon Controls has been a leading manufacturer of light and heavy-duty mechanical controls and cable assemblies for more than 55 years. It has plants in Wichita, Kansas and Juarez, Mexico.
Contact us today with questions about truck hydraulics from Fallsway.
Equipment Information Request