CAT Large Electric Pneumatic Forklift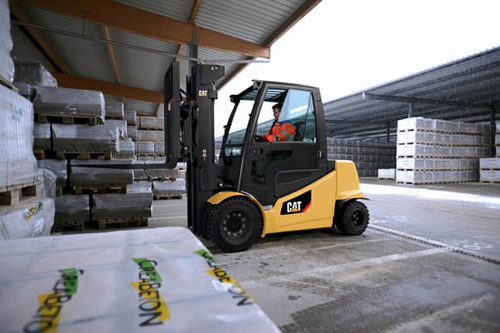 Name
CAT Large Electric Pneumatic Forklift
Featured Image


Link
/cat-2epc7000-2ep11000
Fuel Type
Electric

Application
Indoor & Outdoor

Tires
Pneumatic

Lift Capacity
6,001 - 8,000
8,001 - 10,000

Brand
CAT

Content

The Large Electric Pneumatic Forklifts from CAT Lift Trucks (2EPC7000-2EP11000) range from 7,000 - 11,000 lb. capacity.

Moving Your Business Forward

The 2EPC7000-2EP11000 series from Cat® Lift Trucks is built to last. Delivering all of the benefits you'd expect from an IC truck – consistent performance, quick acceleration and industry-leading lift speeds – plus the energy efficiency that only comes from an electric.

What does this mean for your operation?

Increased efficiency, zero emissions and a drastically lower per-shift operating cost – today and over the long haul.

Available for Purchase, Lease, Rent!

Have a question? Contact us today!

Form

Meta Description
7,000 - 11,000 lb. capacity electric pneumatic tire forklifts from CAT Lift Truck. Sales, service, parts, rentals, and support, from Fallsway Equipment Company.
Downloads
CAT 2EPC7000-2EP11000 Information Brochure
The Large Electric Pneumatic Forklifts from CAT Lift Trucks (2EPC7000-2EP11000) range from 7,000 - 11,000 lb. capacity.
Moving Your Business Forward
The 2EPC7000-2EP11000 series from Cat® Lift Trucks is built to last. Delivering all of the benefits you'd expect from an IC truck – consistent performance, quick acceleration and industry-leading lift speeds – plus the energy efficiency that only comes from an electric.
What does this mean for your operation?
Increased efficiency, zero emissions and a drastically lower per-shift operating cost – today and over the long haul.
Available for Purchase, Lease, Rent!
Have a question? Contact us today!
Equipment Information Request