Anthony Utility Series Lift Gates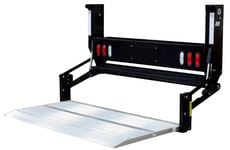 Name
Anthony Utility Series Lift Gates
Featured Image


Link
/anthony-utility-series-lift-gates
Make
Anthony

Gate Type
Pickup & Service Body Gates
Content

Make your work truck or service body vehicle more versatile with the Utility Series Lift Gate from Anthony Liftgates. With several different options based on application, choose between steel or aluminum platforms and capacity up to 2,000 lbs. All Utility Series Lift Gates come with a 2-year warranty.

Fallsway is your local Anthony Liftgate dealer. Serving Ohio, Michigan, Pennsylvania, and Kentucky, we upfit lift gates based on your unique needs at our top-of-the-line facility in Akron.

Have a question? Contact us today!

Form

Meta Description
Utility Lift Gates from Anthony Liftgates make your pickups and service body vehicles more versatile and fit for more applications. Maximize your productivity today!
Downloads
Anthony Liftgates ALB Series Brochure
Anthony Liftgates LA Series Brochure
Make your work truck or service body vehicle more versatile with the Utility Series Lift Gate from Anthony Liftgates. With several different options based on application, choose between steel or aluminum platforms and capacity up to 2,000 lbs. All Utility Series Lift Gates come with a 2-year warranty.
Fallsway is your local Anthony Liftgate dealer. Serving Ohio, Michigan, Pennsylvania, and Kentucky, we upfit lift gates based on your unique needs at our top-of-the-line facility in Akron.
Have a question? Contact us today!
Equipment Information Request