Anthony Railtrac Series Liftgates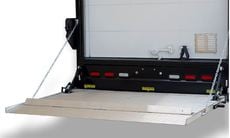 Mounted to the rear frame of a truck or trailer, the Railtrac Series from Anthony Liftgates provide solid performance in light, medium, and heavy-duty truck applications. The Railtrac Series comes in standard, power close, and heavy-duty models depending on your needs and application.
Fallsway Equipment Company installs Anthony Railtrac Liftgates at our Akron facility and proudly supplies Ohio and the surrounding area.
Have a question? Contact us today!
Equipment Information Request